eCommerce

eCommerce Website Design

eCommerce websites give your company the ability to sell your products directly to the customer online.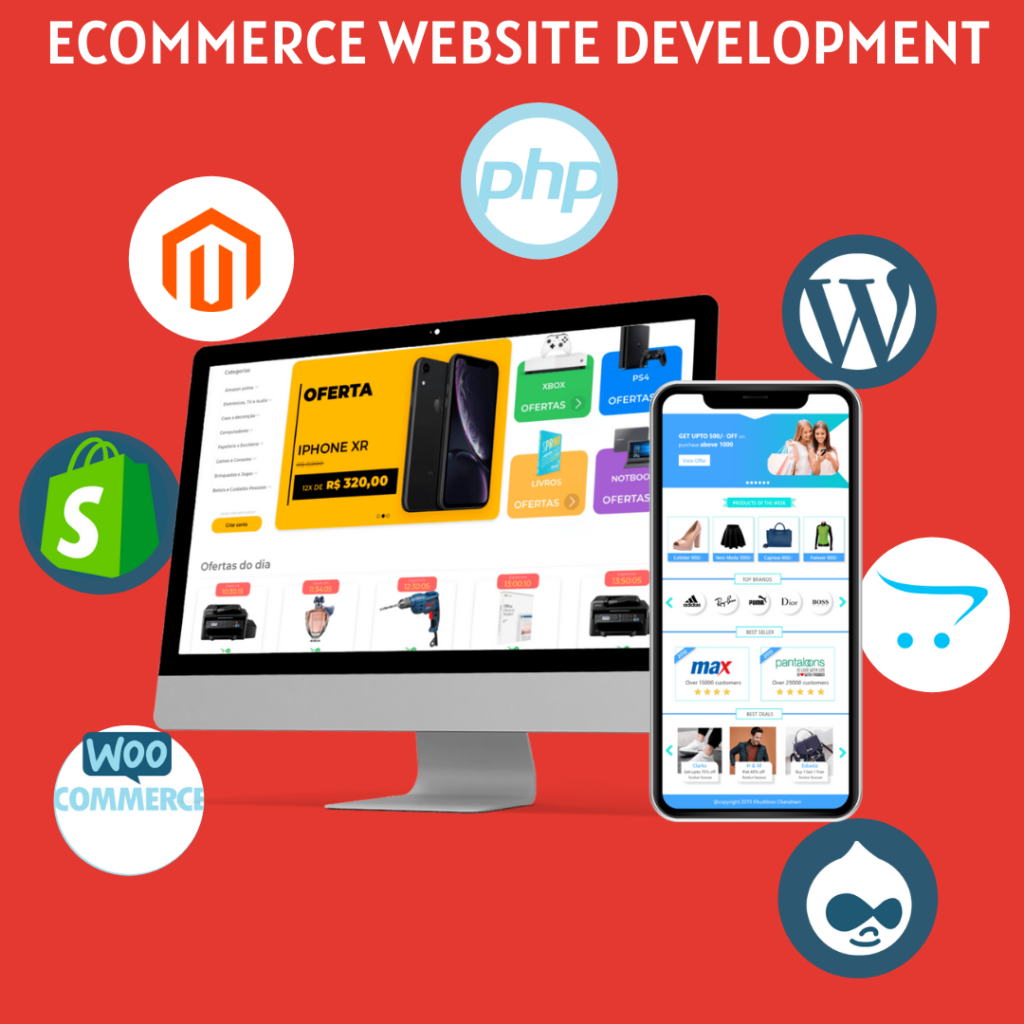 Increase your sales online with an eCommerce website design.
eCommerce websites give your company the ability to sell directly to the customer online. You set your own pricing, shipping costs, and product descriptions, creating a fully customized experience for your customers. You can also choose your payment processor, whether it be Paypal, Quickbooks payment gateway, Stripe, or Authorize.net. Bit Visuals has been designing eCommerce websites for over a decade. Our eCommerce websites are specifically designed to drive sales for your business, offering custom designed product and category pages with high quality photos. An eCommerce website also gives you a valuable database of existing customers from which you can use for e-mail marketing purposes to announce company changes, sales promotions, and much more.
What to expect with your eCommerce website design
Every eCommerce website design starts with a questionnaire. This questionnaire will give us a good understanding of what you're looking for with your website's overall design and theme. We'll consult with you every step of the way to ensure that your website properly represents your business and products. Our experience with eCommerce website design has proven that focusing on the design of your front page and product pages is paramount to the success of your business. When designing your website, we'll ensure that you have high quality product photos, product descriptions, and product attributes. We can also customize the website's functionality to fit your business' needs. For example, we can provide custom shipping options that many other website designers fail to do. Multiple products and product categories can be programmed to have a flat rate shipping price, or have it calculated in real time by USPS, FedEX, or UPS. Some website platforms like Shopify or Wix do not give you the ability to upgrade the functionality of your website. With those platforms, you're stuck with a closed source solution that does not allow you properly customize your website. This is one major reason to choose a website designer like Bit Visuals to use an open source platform to build your website.
Why choose an Open Source website designer over Shopify?
Shopify is generally designed for beginner website designers. It's great for what it offers for beginners, but it severely lacks functionality when it comes to common business needs. SEO is a big part of the ability for a website to succeed online today, and unfortunately Shopify does not provide the tools needed to allow for a successful website. In addition to this, Shopify does not offer "extensions" or "plugins" like open source platforms offer. Extensions allow your website to "extend" the original functionality of your website's software. This allows you to add custom shipping options, surcharges on purchases, custom website search functionalities, and more.
An open source platform also allows you to host your website on a lightning-fast server that gives your web developer access to the MySQL database. This allows the developer to make sweeping changes throughout your website, thus reducing your cost of labor.
A Glimpse at our Portfolio
Get a free estimate for your eCommerce website design